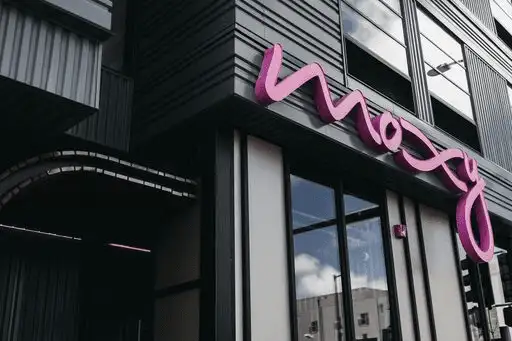 Hosting or attending an event at FIVE Event Center in Minneapolis and looking for a place to stay? We've got a great place in mind for you – the Moxy Hotel. Moxy Hotel is a cool, boutique hotel with great amenities that will make you want to stay for a while. At Moxy, you really can have it all.
Here are FIVE reasons FIVE Event Center loves the Moxy Hotel:
1. Feel of Home
Love the feel of having freshly made java, game nights, and unlimited free Wi-Fi when you travel? What about comfy beds, walk-in rain showers, and great snacks and drinks?
If you do, then Moxy is the best place to stay for you. When you stay at Moxy, you get the comfort and convenience of home while also being able to explore Uptown Minneapolis. It's a win-win.
2. A Quick Walk from FIVE Event Center
With our venue being nestled in the heart of Uptown, ease of travel and access is important for those coming from out of town. In fact, FIVE Event Center is just a quick walk away.
You can walk to our Minneapolis event center in five minutes or less. That means you can do everything you need without even getting a rental car or Uber!
3. Party All Night Long
Whether you are traveling for work or pleasure, we know you want to have a good time. That is why they have an awesome bar, great community gathering place, and spectacular 42" TVs in every room.
Staying at a hotel does not have to be stuffy – it can actually be pretty fun.
4. Great Rates
Traveling can get expensive. When you book through Marriott Bonvoy, you can get awesome deals on Moxy rooms. Not only do you get excellent rates, but you also get cool bonuses when you book at Moxy.
From a poker chip that will get a complimentary snack or refresher at the bar to fantastic service from their hotel staff, you'll be glad you booked at Moxy.
5. They Look Good, Too
Just because they have great amenities doesn't mean they've skimped on their look. They keep that urban vibe going all day (and night long) with their awesome art, furniture, and decor.
If you have an event coming up soon in Minneapolis, stay at Moxy and host at FIVE Event Center. You will not regret it!