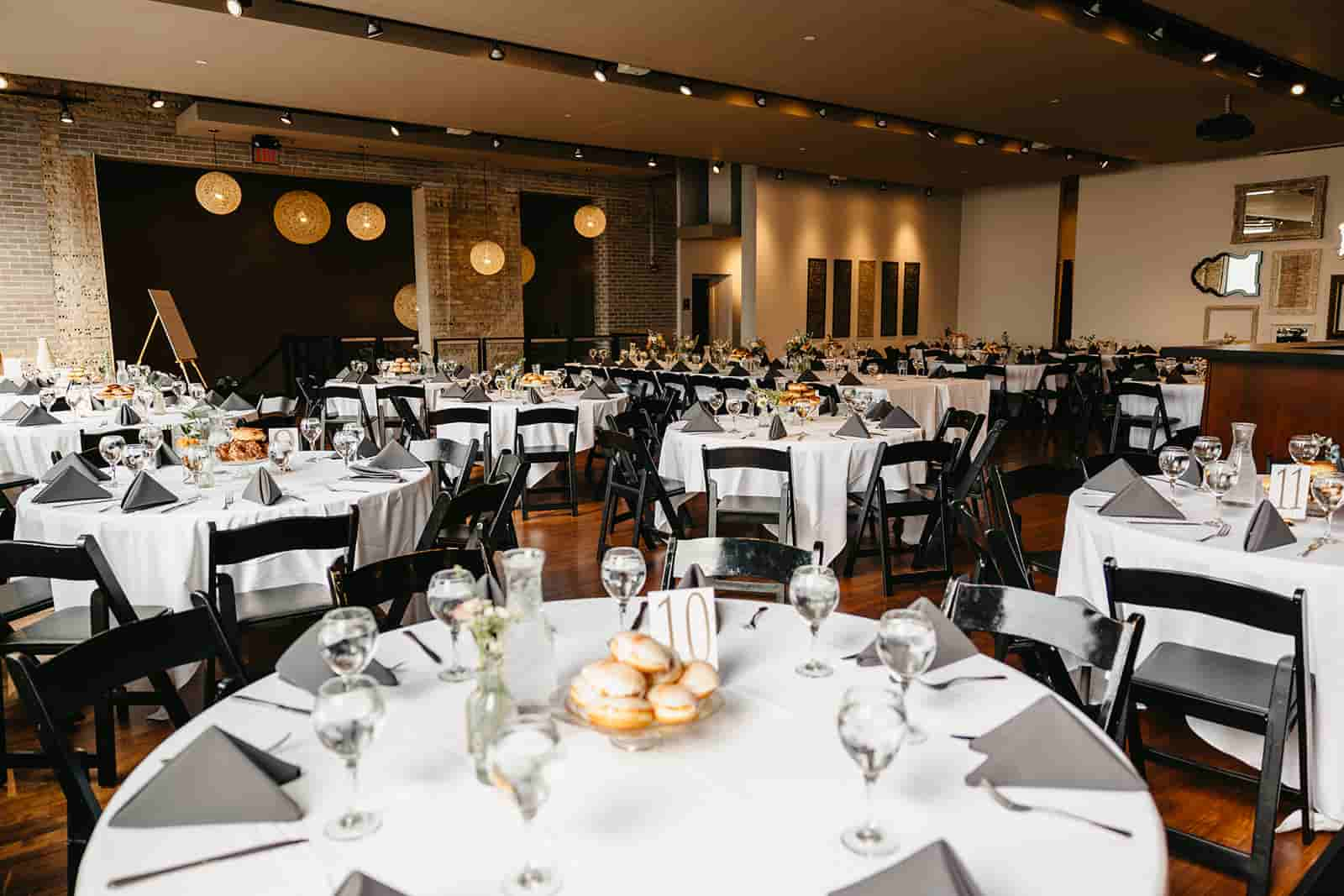 Lily Lancaster Photography
Are you looking for Minneapolis, Minnesota's best wedding venue? FIVE Event Center is a fabulous loft-style space with a superb uptown location, ideal for your wedding venue needs. It is a popular wedding venue in Minneapolis, Minnesota, with exceptional amenities and features to crown your wedding event.
If you're planning a wedding here in Minneapolis/St. Paul area, then FIVE Event Center is the best place for you to host your ceremony and reception. Here is a summary of why FIVE Event Center is the best choice for weddings in Minnesota.
FIVE Event Center is One of Minnesota's Best Wedding Venues
FIVE Event Center was voted one of Minnesota's best wedding ceremony and reception venues by Star Tribune Readers Choice Minnesota's Best, ideal for hosting memorable celebrations. It is also a full-service wedding reception venue, meaning you can have both your wedding ceremony and reception at the venue with a seamless transition.
It's no wonder that FIVE Event Center has earned a stellar reputation for hosting weddings. Its historical elegance, timeless creativity, and modern charm make it an ideal venue for couples looking for something unique.
Why Guests Love FIVE Event Center
Our previous clients and guests love FIVE Event Center for different reasons, such as:
Aesthetic Appeal. FIVE Event Center is an ultra-cool, sophisticated space with visually appealing structures. The exposed brick and rich wood floors give the building a classic, historic appeal and edge.
It is a great uptown location with easy access for both locals and travelers. Moreover, guests have access to abundant parking surrounding the venue and hotel options, making it extra convenient.
Well-equipped. FIVE Event Center has the necessary amenities and technologies to help you manage functions and celebrations without all the extra rentals.
The Essential Details of FIVE Event Center for Your Perfect Day
FIVE Event Center was voted the best Minnesota wedding venue due to its practical features and amenities. Besides the charming atmosphere that this venue provides wedding guests, FIVE Event Center stands out for its dedication to ensuring you have a perfect day.
Catering
Are you worried about your wedding catering needs? FIVE Event Center partners with several brands to provide quality catering to your event. FIVE Event Center partners with major brands such as Deco Catering, Sterling Catering & Events, Green Mill Catering, Kafe 421, Buttercream, and Angel Food Bakery & Donut for your unique wedding catering needs.
Atmosphere
Contemporary lighting and eclectic artwork give this venue a unique, fresh, and modern atmosphere. The rooms are well-spaced, well-lit, and accessorized to meet various guest/client needs and demands. Additionally, if you're hosting a wedding, you can work with our venue manager to customize the atmosphere of your dream wedding.
Capacity
FIVE Event Center can accommodate up to 200 people for a sit-down meal and up to 400 for a cocktail-style event. The venue has different spaces for different activities.
The spaces included in your rental are:
The Upper Level. This is where the main event happens. It features a built-in bar, three single-stall bathrooms, and multiple ceremony locations. It also has different room layouts to accommodate different groups.
The Lower Level. It is the perfect luxurious lounge to host your guests for a cocktail hour or after the ceremony.
Outdoor Patio. The outdoor patio features an impeccably lit overhang, furniture, and beautiful greenery. It can hold a small group of guests who want to break from the excitement inside.
Uptown Suite. This space features a couple of gorgeous couches and vanities for your wedding preparation and for taking memorable wedding photos.
Bryant Lounge. Bryant Lounge features eye-catching furniture and deep colors. It is another space perfect for the wedding party to get ready and snap stunning images.
Accessibility
FIVE Event Center is a dual-level venue that allows easy movement within the building. Equipped with an elevator, everyone will enjoy both upper and lower-level spaces.
Explore FIVE Event Center for Your Minneapolis Wedding
FIVE Event Center is honored to have been voted the best Minnesota wedding venue with all the amazing unique features to host a once-in-a-lifetime celebration. Our guests have nothing short of praise and admiration whenever they explore the wonders of FIVE Event Center.
Ready to host your wedding in style? Contact us today to reserve a space for your wedding ceremony and reception.