Whether you're having cake, cupcakes, bundt cakes, cookies, doughnuts, or something totally different, you'll want to display your desserts as the work of art they are. There are a variety of options as to how you display your desserts so your guests will appreciate how beautiful they are right before they rave about how delicious they are! Read on for ideas on how to display your sweets in style.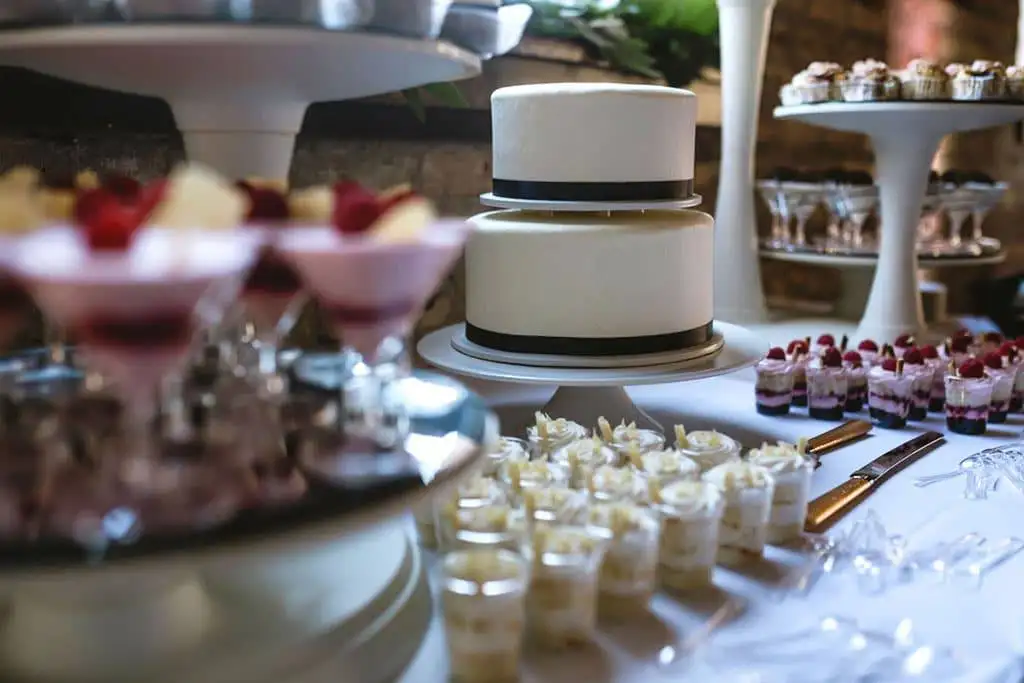 Varied Heights
Staggering the heights of your desserts will both make your dessert table seem fuller and display your desserts in an eye-catching way. Grab a mix of cake stands, wooden boxes, risers, or tiered cupcake stands at varied heights with flat plates or platters to create depth and interest. Your guests' eyes will be scanning all the different options across the table and will love what they see!
Mixed Materials
Shopping or thrifting for platters and cake stands can lead to you having a variety of materials. Using a copper platter, clear glass and milk glass cake stands, and sterling platters throughout will make your dessert table appealing to the eye. Embrace it! These mixed materials will lead to a more stunning display when placed together. This style display is encouraged when you have one type of dessert to serve- this will provide consistency, while your display vessels can be more varied and interesting.
Greenery & Florals
Similar to how you've decorated your ceremony and reception space, extend the same greenery and florals to your dessert table. The pop of green and color will compliment any type of dessert you have on the table. The fresh look of the greenery and florals will contrast the richness of the desserts, drawing your guests to the table.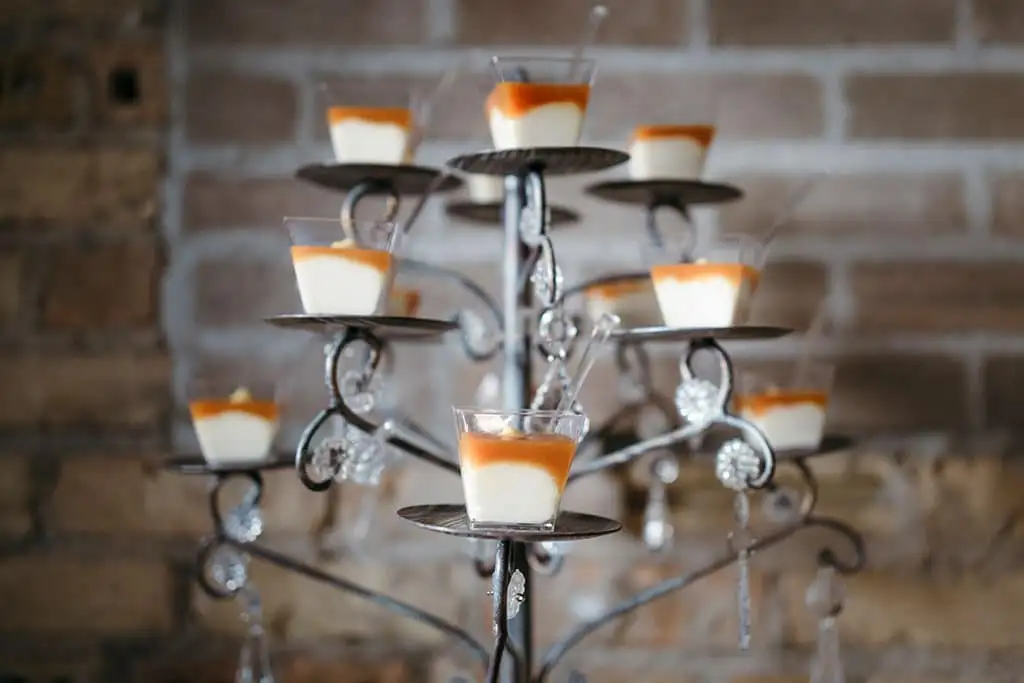 Repurposed Items
We've seen couples use wood crates, shelving, glass vases, and even use items you'd never think of as a vessel to display their desserts like this candelabra. You can use almost anything to bring height or texture to your dessert display. All you have to do is just wash these up and arrange your decadent delights. Get creative!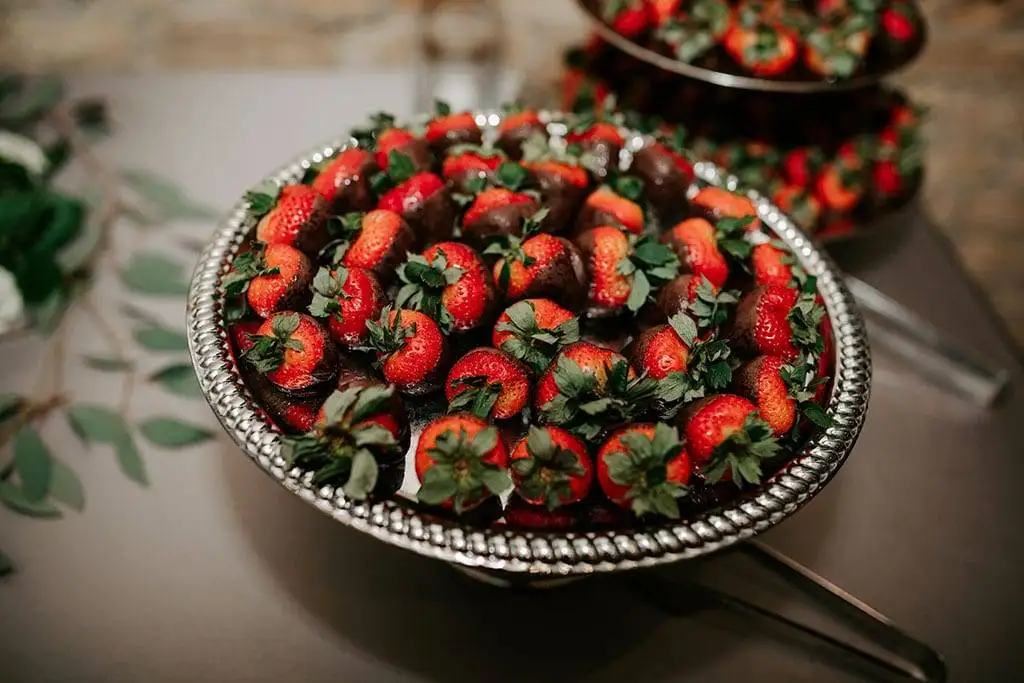 Simple Beauty
Simple doesn't have to mean boring. It could mean that your desserts are stunning on their own and don't need an elaborate display to have your guests drawn to them. Sometimes a minimalistic platter will allow something as classic and decadent as chocolate covered strawberries shine beautifully all on their own.