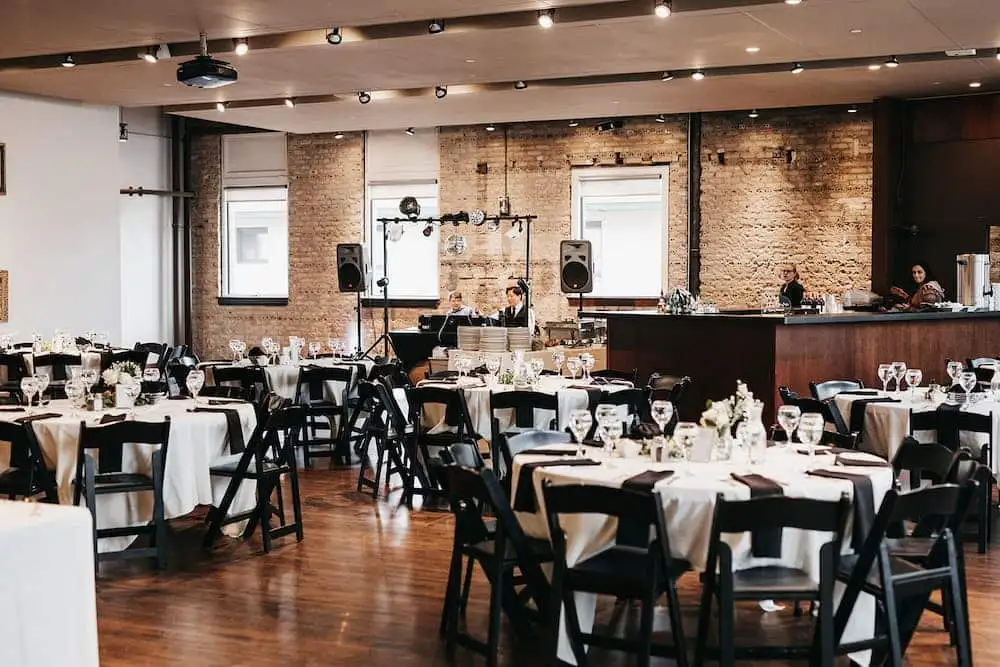 Weddings don't have to be big, extravagant affairs. Many couples prefer having small, intimate weddings with close friends and family. Therefore, it's clear that intimate weddings are a trend that will continue for quite a while. This is because intimate weddings tend to be more cherished and also come with many benefits.
As one of the top intimate wedding venues in the Twin Cities and Upper Midwest, MN, FIVE Event Center has seen more couples enjoy celebrating the biggest day of their lives with those near and dear to their hearts. Here are the benefits of having an intimate wedding and why it may be right for you:
Creating Lasting Memories with Loved Ones
Contrary to conventional large weddings, private weddings, or elopements, have a guest list of around 50 or fewer people — most of whom are your nearest and dearest. This allows you to focus on quality over quantity, which entails crafting a more personal celebration for everyone. An intimate wedding creates a warm, private atmosphere where you can spend a good amount of time with your loved ones. You'll have more time to interact with each of your guests while you savor the love and company of those you cherish the most.
By making your guests part of the ceremony, you'll be able to enjoy every moment of your wedding without neglecting them. Therefore, opting for an intimate wedding will make your dream day a reality and even more memorable for you and your guests.
Maximizing Your Wedding Budget
Typically, intimate weddings are less stressful and more cost-effective. This is because having fewer people at your wedding means less furnishing, fewer drinks, and fewer meals. While the idea is not about being tight-fisted about spending on your big day, intimate weddings allow you to focus on the things that are most important to you at your wedding. Therefore, you can use the money you save on other aspects of your wedding, such as décor or entertainment. You can also get creative with your unique, intimate wedding venue and host a lavish event without exceeding your budget. Think quality over quantity!
A Picturesque Venue for Your Special Day
Intimate weddings are lovely — and FIVE Event Center can help you make it a once-in-a-lifetime fulfilling experience. Our jaw-dropping wedding venue offers incredible amenities and a serene environment to make your intimate wedding ceremony something that neither you nor your guests can ever forget. You'll enjoy our personalized and friendly services, magical settings, and remarkable atmosphere.
Our multi-level venue has world-class amenities— from two built-in bars to unique wall lighting, modern bathrooms, and a quaint outdoor patio—for an outrageously lavish and exemplary experience. You'll also have experienced vendors who will coordinate and cater to every requirement with the utmost luxury. Our preferred caterers will delight your guests with excellent cuisine featuring customized dishes. FIVE has everything that will create a completely immersive experience for you, your wedding party, and your guests.
Celebrate Your Love Story in a Unique and Intimate Setting at FIVE Event Center
If you're leaning towards a more intimate wedding, go for it! There are so many benefits to intimate weddings and so many ways to make your special day an epic experience.
Hosting a private wedding with just your closest friends and relatives creates a fun and exciting experience that will stay with everyone for the rest of their lives. And there's no better place to achieve this than at FIVE Event Center.
FIVE Event Center is one of the leading intimate wedding venues with everything, from a picturesque setting to outstanding quality of service to spectacular amenities. Hosting your intimate wedding at our venue will bring life to your dream day in the most romantic setting.
Contact us today to learn how we can help you host a delightful intimate wedding.